Jacksonville's Local Craft Beer podcast
Local breweries are an important part of our cultural identity.
For a long time Jax lacked small, local, craft breweries. But now they're back, and better than ever!
My goal with this podcast is to educate people about what makes Indy Craft Beer what it is, and why it's a better choice than the big beer manufacturers.
It takes me a while to produce an episode of Good News, It's Beer. A lot of factors go into this. From being a single dad, to working full time, and vortex of life. I love to research every episode so that I can educate myself and the beer drinking public.
If I'm lucky I get to sit down at work before I'm due in and work on the podcast, and have some great coffee. I work from a notebook and a script, that's just my process and it works for me. Whatever you're doing do it with passion.
I love coloring, but not those "adult coloring books", they give me anxiety. I like to color Disney princesses, or cartoon characters, and alter the page a bit. This particular page was Rapunzel in Hufflepuff colors. Because why not! That's Why!
Hey! The beer was great too! I'll turn on some documentary, color, and drink beer. That's a party.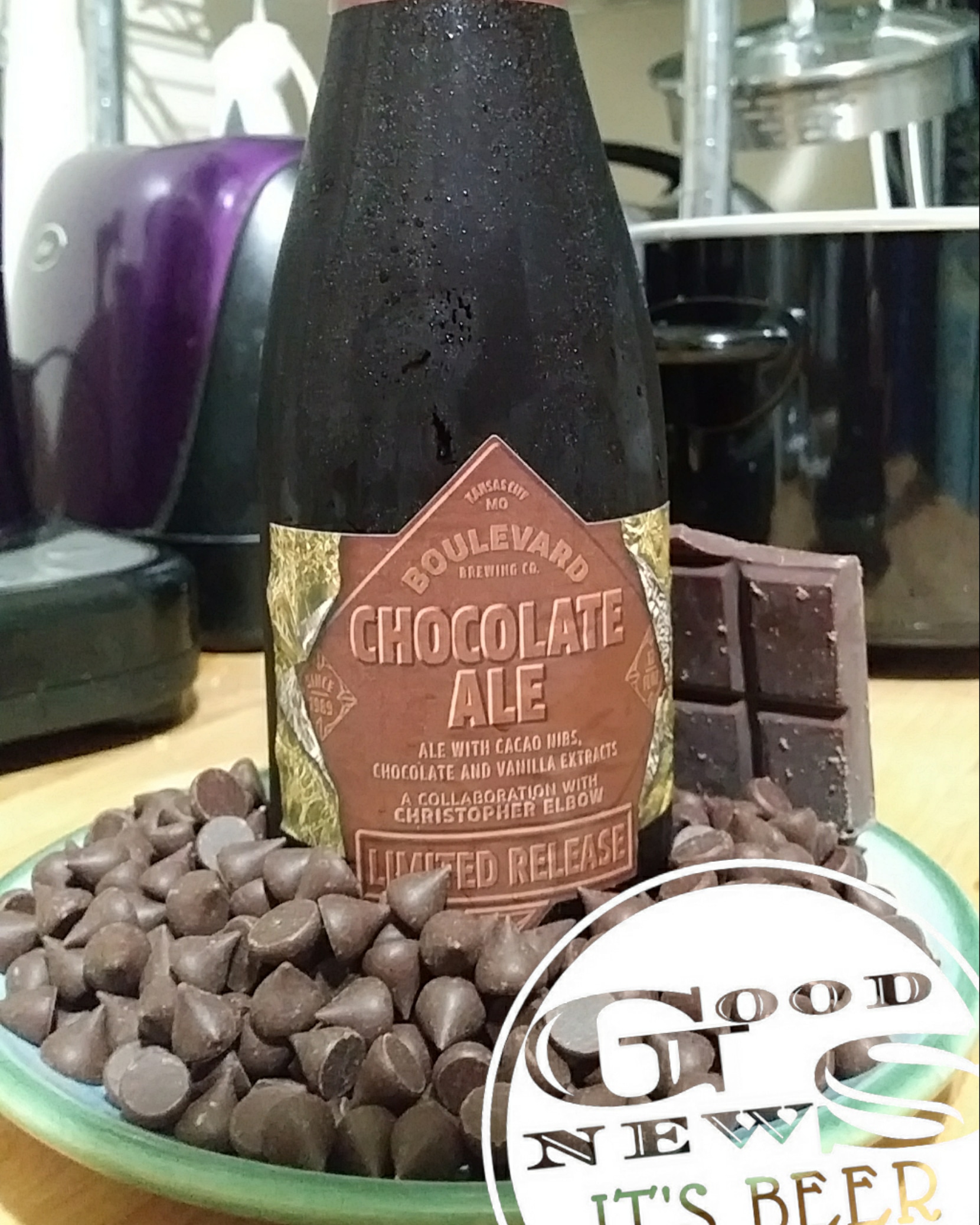 Chocolate Ale, with Chocolate and More Chocolate.
Boulevard Brewing makes an excellent chocolate ale, and what better food to pair it with than more chocolate! And maybe vanilla ice cream. This beer was great for sipping, and when it got a little warmer more flavors came out.
For me the best part is that it doesn't have lactose. These days it's getting hard to find a nice, dark, rich, tasty ale or stout that doesn't have lactose. No Bueno for those of us with intolerances.
I've worked in retail, and customer based jobs, most of my life, so this book resonated with me. It's a quick, funny read, and if you've worked with customers you'll get a kick out of this.
This Ginger Perry beer was a great pairing with this book. Lively on the tongue, and kept me interested while relaxing me enough to find these customers antics more humorous than annoying.
Always say thank you to retail workers, most likely they've put on a smile while being treated like dirt.
This time around I paired one of my favorite breweries with my favorite artist & author. Wayne Barlow has worked in film and television for decades, if you don't know who he is and you're a fan of Sci-Fi and Fantasy do yourself a favor and look him up.
Likewise, if you haven't checked out Aardwolf Brewing Company, then do it as soon as possible. Their stuff ranges from on-style and delicious, to quirky and unusual. A great addition to Jax's beer scene.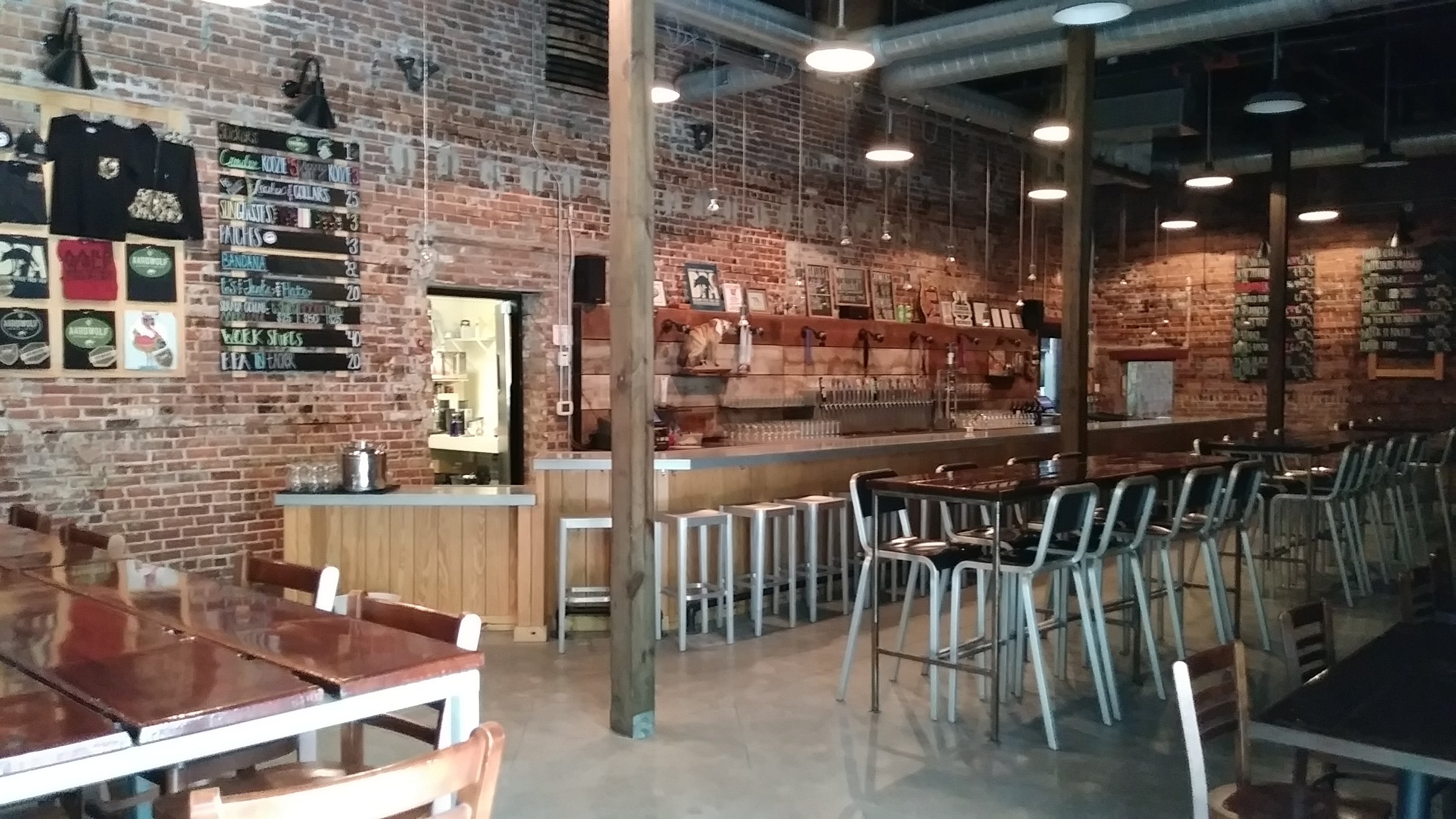 Okay, I admit it. I've been on an Aardwolf kick lately. What can I say, the taproom is comfortable, and the beer is great.
If you look below you can see a variety of beers, from a variety of cities. But, I think, from here on out I'd like to review as many Jax Beers as I can. Cans, bottles, tap, whatever it takes. Jax has some fantastic beer, and I want to bring the focus to our local brews just like the podcast does.
Next time you're out look for local!
Aardwolf's
Hipster Popsicle
I expected this cherry lime Gose to be really sour, but it wasn't over powering at all. In fact it was downright pleasant. This Gose has a depth to it, a certain earthiness. I could literally drink this beer all day. I'd like to sit down with a nice meal and have one. I'd like to day drink with one. I want to take one to my bedroom, turn on the low hanging lamp, get a good book, and sip on this Hipster all night long.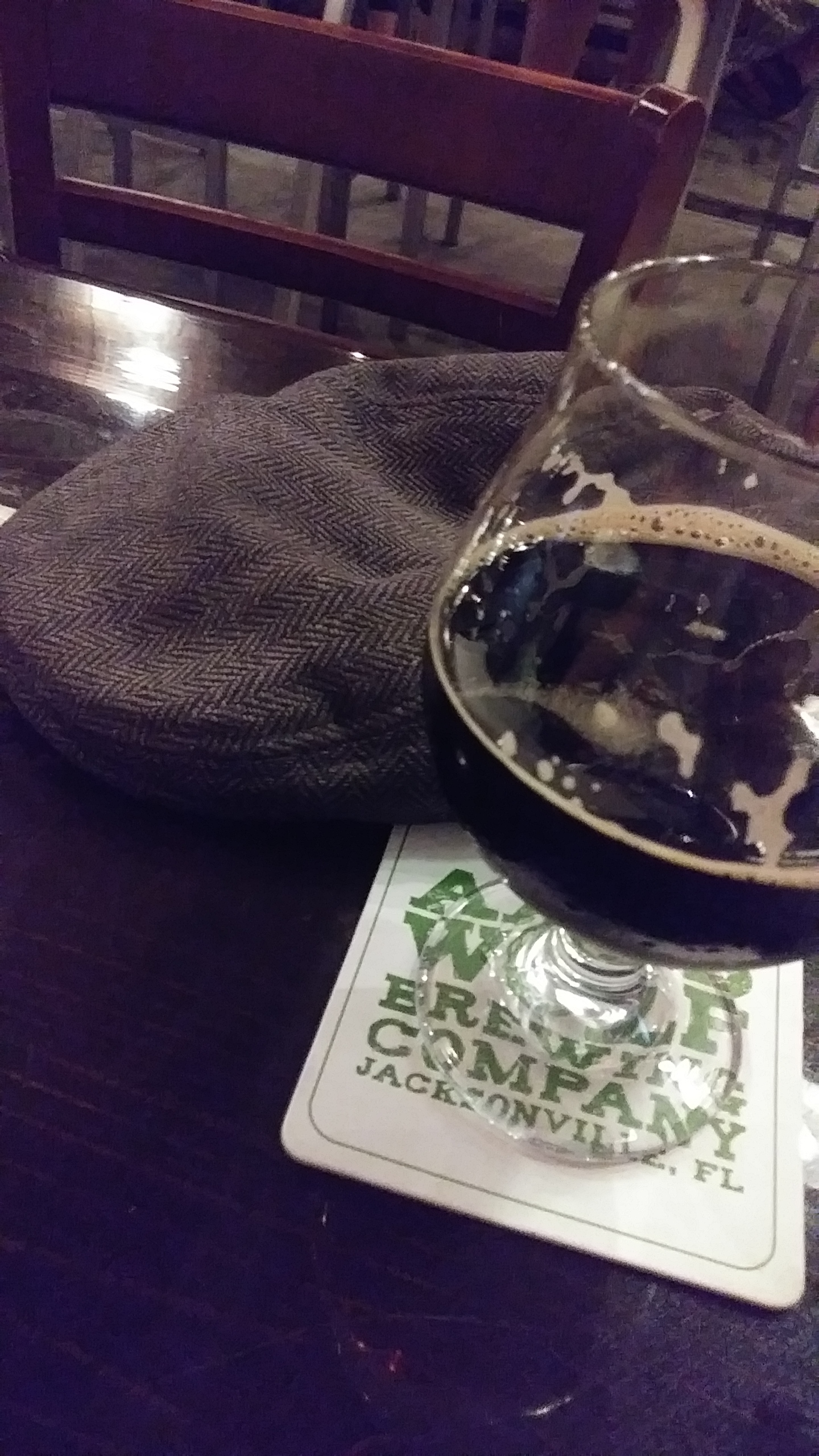 Aardwolf's
Early Bird Special
This stout was amazing! Granted I love stouts, but this one has a special place in my heart. Dark, rich, and latent with possibilities. This beer made me want to serenade a pretty lady, or conceive and adventure to land forgotten.
If you're lucky you may find a few bottles around town, but the best way to get it is to stop by the taproom and fill a few growlers.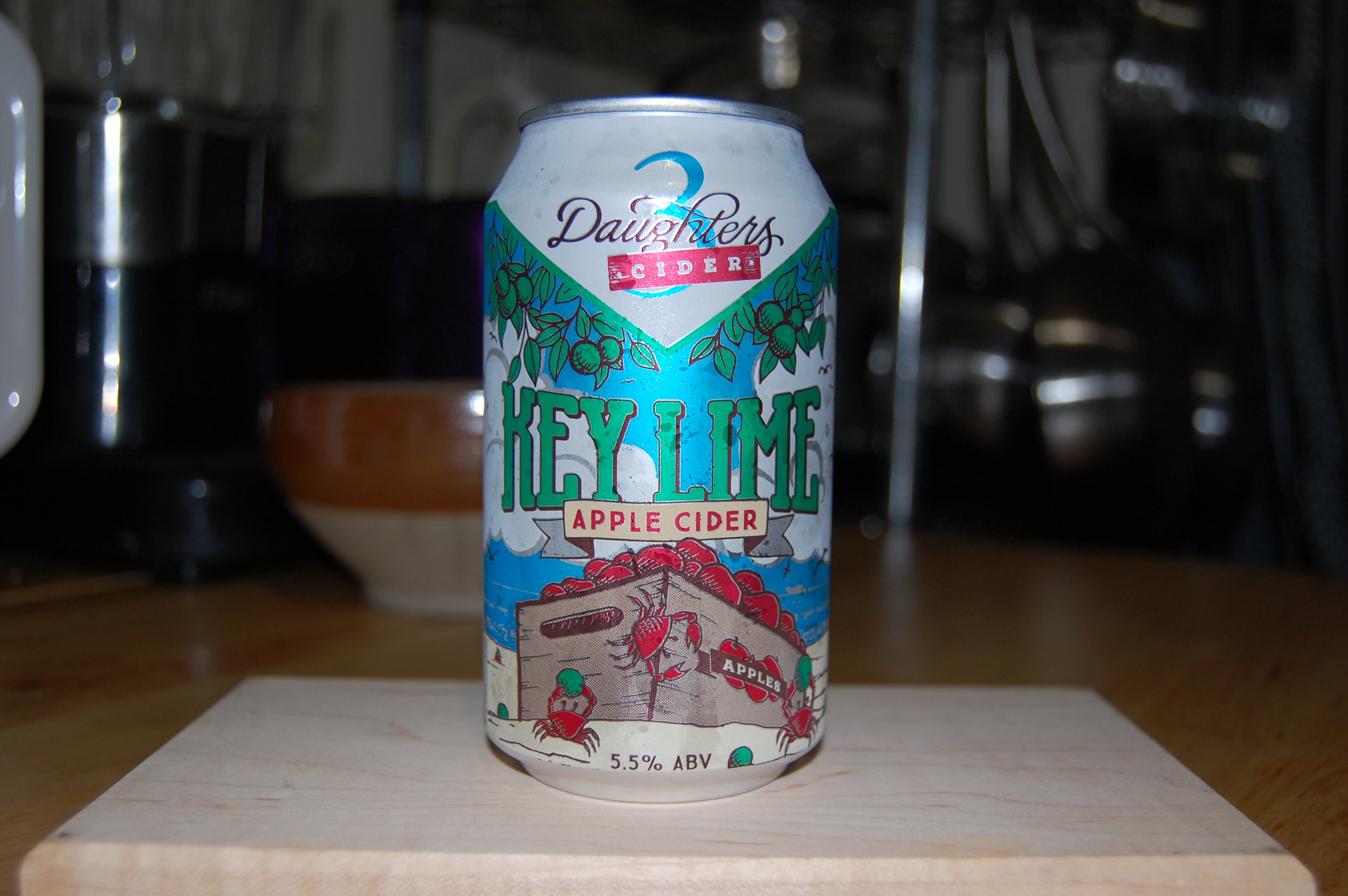 From 3 Daughters Brewery in St Petersburg Florida.
While not technically a beer, ciders are the sweet friendly cousin of beer and always welcome to the party. This tasty little beauty is certainly welcome in my fridge, and glass. Pairs extremely well with Florida's hot summer days.
The key lime comes out after it's warmed up a little, just above fridge temperature. It's smoother than other ciders I've had.
The can design is spot on too. Everything brings you right into the most important part, the name and/or description. A perfect portrayal of this beach friendly cider.
http://3dbrewing.com/
May 2018
Straight from New York to my Florida apartment. Smooth, a little hoppy, sweet and caramely. This is the kind of beer I'd like to have while playing a game of D&D, or re-watching Labyrinth.
You remember Labyrinth right? My computer keeps spell checking me because I keep spelling it wrong. It looks like "Lab-ee-rEnth". That's what I'd keep saying while drinking this beer and watching that movie. That, and Bowies balls. He literally plays with those balls for the entire movie. Only David Bowie could kidnap a child, mentally torture a young woman, and play with his balls all day and no one questions it.
April 2018
The podcast is in the works right now. Six episodes, and I'm planning for an August release. It's going to take a little time while I get things just right. I want to put out a quality product. Please be patient, I really think you'll like what I've got planned.
I've been visiting local breweries, talking to founders, and brewers, and yeast wranglers, and more. The response from the beer community so far has been positive and extremely friendly.
I'm truly digging into Jax history here, and it's amazing.
A brew to you!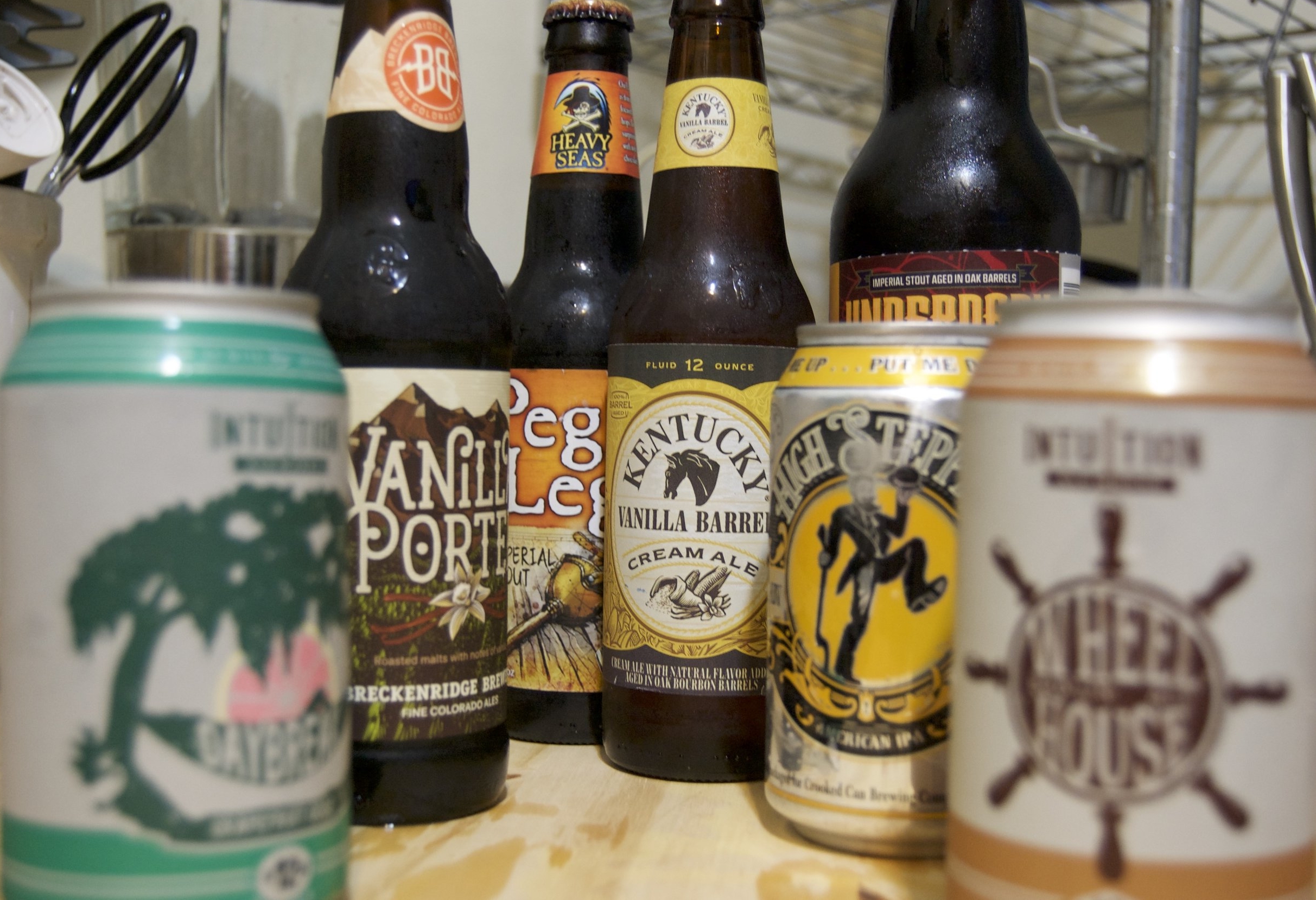 Here's a few I've picked up from around town.
Here's a few I've picked up from around town.
In no particular order, sorry some are out of focus.
-The Vanilla Porter from Breckenridge Brewery is always excellent. Smooth, and dare I say silky. I dare. I dare.
-The Kentucky Vanilla Barrel Cream Ale is like drinking cream soda. Definitely worth a try, and another, and another. Put it on some vanilla ice cream, and watch a movie.
-Towards the front we have Wheelhouse Brown Ale, a seasonal offering from Intuition Ale Works. A very drinkable beer. Very smooth. I really hope they decide to make it a regular offering.
-The Intuition Daybreak Grapefruit IPA was surprisingly good. I'm not usually an IPA guy, but I enjoyed this tart brew. I'd like to drink it at a picnic, or outside event.
-High Stepper American IPA was good as well. Tart and bitter, but pleasing. I think I'd have it with something low key like fish or noodles. Everything that Crooked Can Brewing has made has been good.
-In the back is Peg Leg. I haven't tried that one yet.
-In the way back is Underdark, a limited yearly release from Intuition Ale Works. I shared this with some friends, and it was excellent. Toffee, chocolate, deep and rich. These are the beers I live for. I want to drink it while playing Cards Against Humanity.
Note: I didn't drink all of these in one day, or even two days. Drink Responsibly!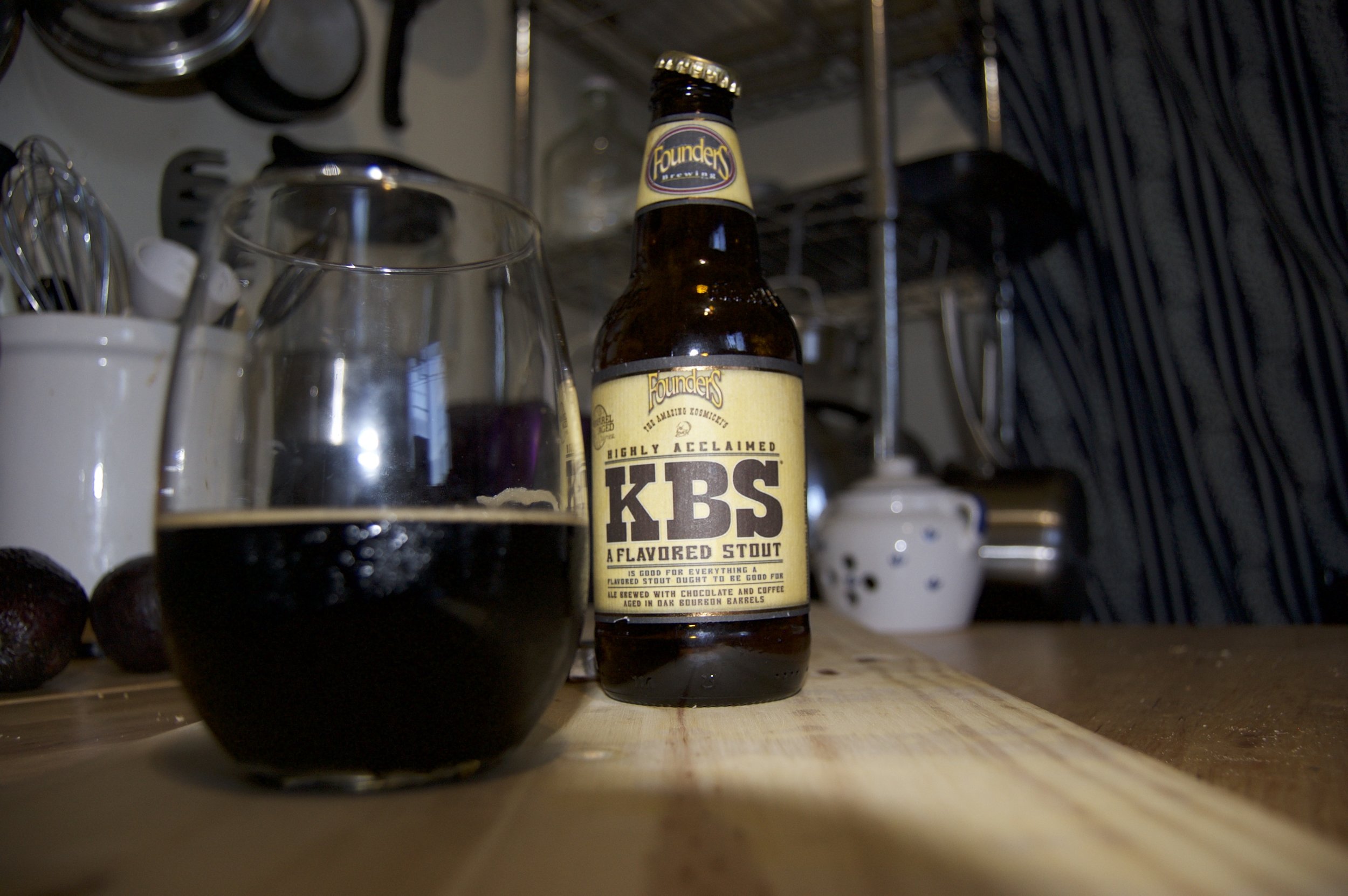 This stout is epic. Rare and rich. It's thick, as a breakfast stout tends to be.
It reminds me of dark storm clouds, ready to drop sweet sweet rain after weeks of horrible dry sunshine. I want to sit on a wood porch, in a thunderstorm, sip on this while reading comic books.
I decided to take it's temperature as I drank it. I noticed that when it became slightly warm it's flavors became more bold. At 56.8 it really shined. That's a good beer.